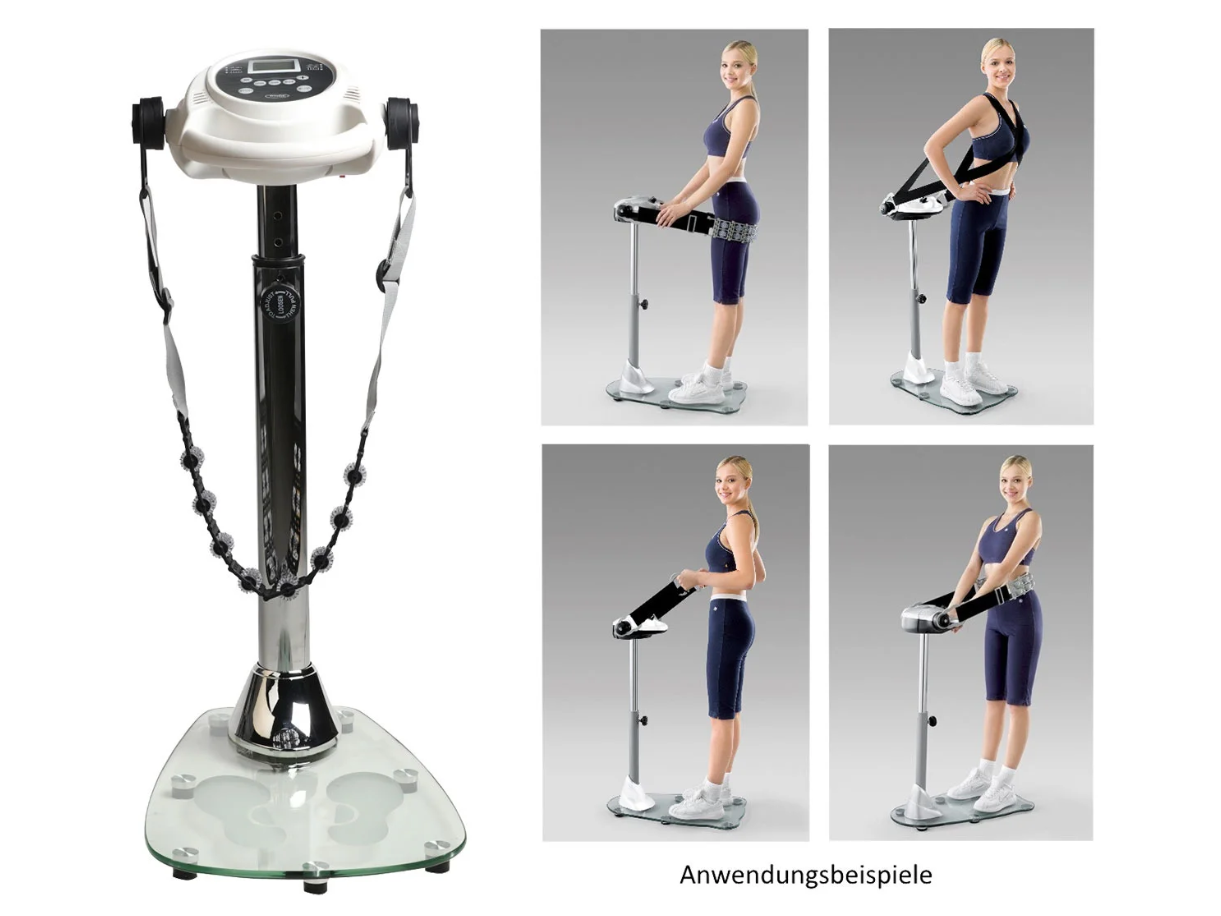 Get your body going – with the BODYCOACH Vibro Massager Deluxe Plus

Thanks to the three massage belts supplied, the vibrating massager can be used to massage many
different parts of the body and shape the figure. The powerful motor can be individually adjusted
to the desired intensity with six preset programs that can be saved. The computer displays the
calories burned, time, programs and much more. Countdown function – either set the desired time
or choose calorie consumption. The vibration promotes muscle contraction, which stimulates
blood circulation and boosts fat burning. Increased blood circulation reduces cellulite.